Amazing Iceland Glacier Hiking
Magnetic energy
There is some strange magnetic power connected with glaciers. Maybe because their are formed by the most crucial element on earth, water. In their multitude of contrasts and various shades of blue to white they are an endless inspiration to a vivid imagination.
Small Groups
In a small group we lead you on the glacier introducing you to how they form and how they move. How the crevasses, canyons and  deep cracks in the surface of the glacier are formed and their imminent danger and decline and what is happening to the glaciers around the world in the next year hundreds.
Peaking into fissures and cracks with luck we might find an ice cave or a tunnel leading us to the bluest of old blue ice.
Real experience
All in all hiking on the glacier is a magnificent experience unlike any other and our trained and certified guides will take care of keeping you safe all while having fun and learn.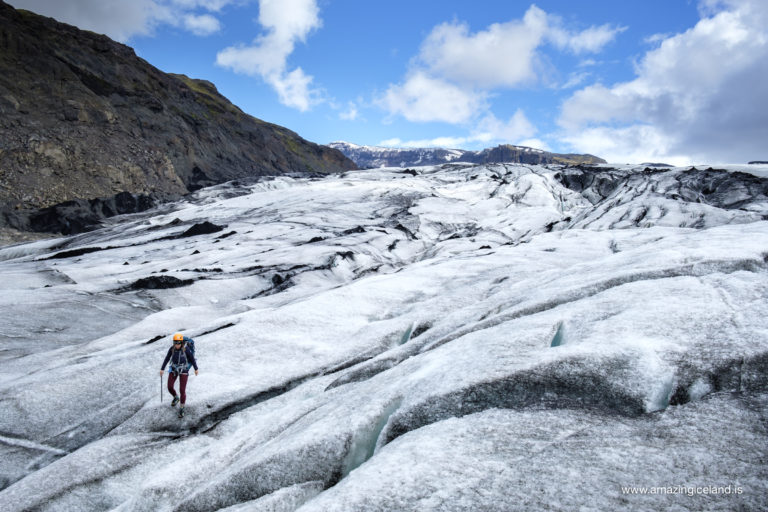 Follow us and stay up to date
with all the news and offers
fun facts images and videos