Northern Lights hunt – super jeep tour with a photographer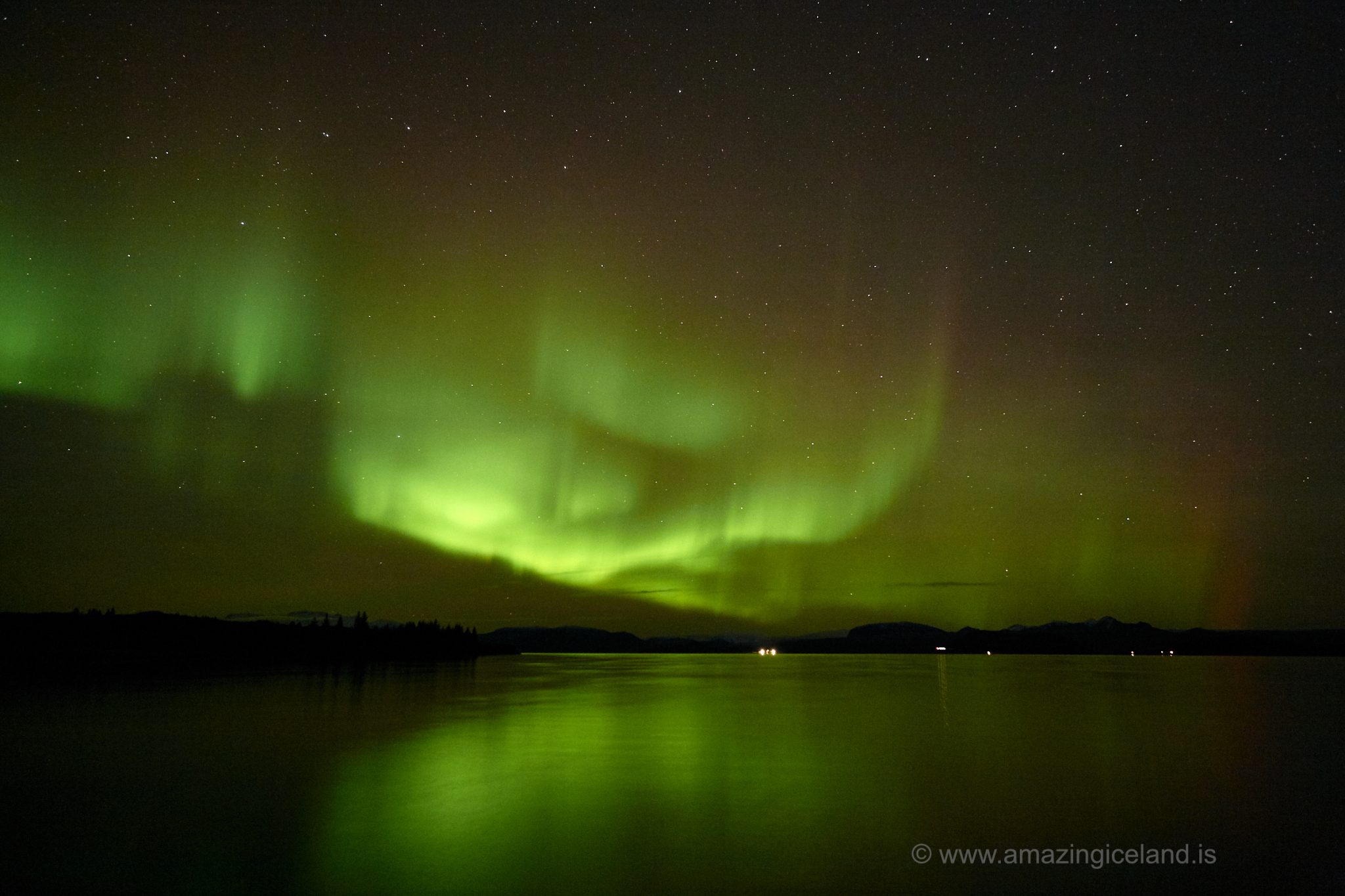 Cruise in comfort on this exciting hunt for the Northern Lights!  Taken in a superbly designed jeep, there is no better way to take in one of the world's greatest wonders.
Taking this trip could not be easier. You will be picked up from your accommodation or prearranged meeting point between 21:00 and 21:30, before heading out of Reykjavík in hunt of the aurora borealis! The search will last for four hours, throughout which your expert guide will find gaps in the cloud and signs of the lights.
Being in a super jeep does not just allow for more comfort; it also gives you the best opportunities to reach points that larger buses cannot. This means you can avoid the best-known viewing spots, so when you watch the lights, it will be as quiet, dark and peaceful as possible. It also means you will get a unique perspective of the beautiful landscape surrounding Reykjavík at night, as you wind up mountain passes and cross shallow rivers.
When to go on a Northern Lights hunt?
The Northern Lights hunt runs every day from mid-September to mid-April, so long as the conditions are promising. The tours are not operational when the forecast is poor or if there is too much cloud cover, as the guides know your time in the country is precious.
There is no way to guarantee that the northern lights will show, even under optimal circumstances, but if they do not, you will get another try without any additional charge. The adventure, however, is worth taking in spite of this slight risk; even though the Aurora is what we are hunting for, the nighttime views are incredible and your informative guide is sure to keep you entertained.
So do not hesitate, jump on board for an intimate, awe-inspiring experience that you will never forget! Check availability now by choosing a date.
Super jeep experience
Northern lights hunting
Night time adventure
Stars in clear sky
Kids friendly.
Family friendly
Hot chocolate
Free wifi
Professional guide
Photos
Good shoes, Warm cloths, Good mood
Jump start your Adventure