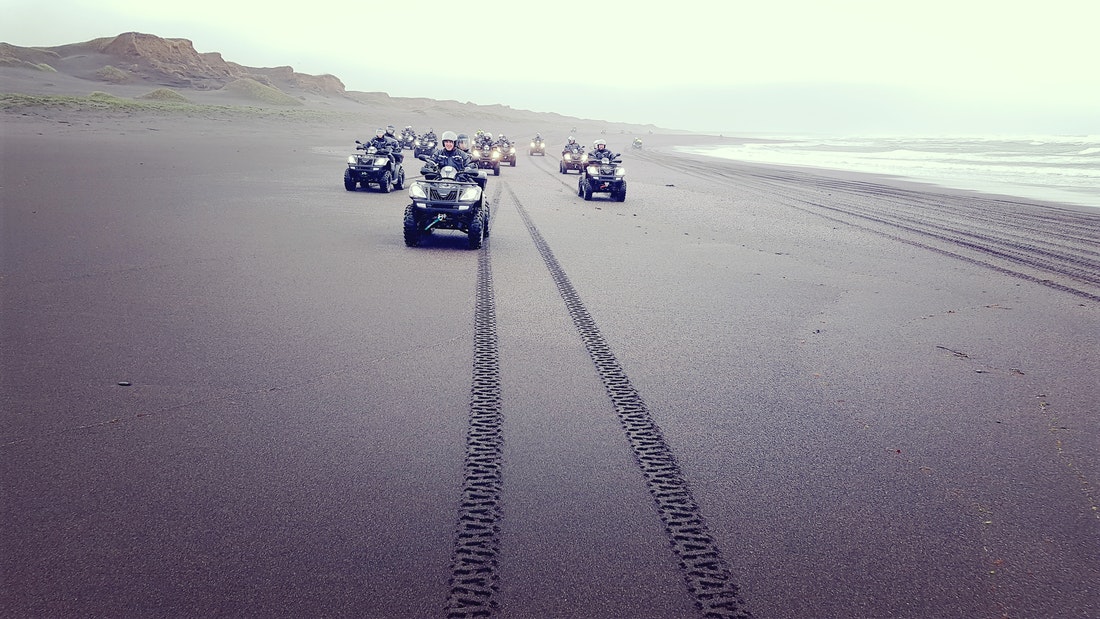 Ride on the stunning black beach in this ATV tour in Iceland and get your adrenaline pumping!
Join us on an unforgettable ATV tour in Iceland on the beautiful Black Sand Beach by Þorlákshöfn. This thrilling adventure will allow you to enjoy the stunning nature of Iceland in a unique way. Shoot across the Black Sand Beach on a ATV/Quad bike and an inland trail in between lyme grass covered dunes on the way back. An ATV tour in Iceland is one of the best ways to experience the magnificent landscape of our beautiful country. Book you adventure today, we are only about a 40 minute drive from Reykjavík.
Taking a beach ATV Tour Iceland is a unique experience. You will see the wonders around Þorlákshöfn as well as join a splendid ride on an ATV. The volcanic beaches in Iceland are terrific for riding on ATV.
We will take you to the black beach where you will enjoy driving along a volcanic beach see the wonders of the nature while having fun on an ATV
We will among others
Drive on a volcanic beach
See the ocean up close and personal
Ride inland on a pathway
Volcanic beach
Atlantic ocean
Inland pathway
Beach life
Guided Tour
Registration & Briefing
Helmets
Gloves
Warm Overalls 
Good outdoors shoes, Warm clothing under the overalls, like fleece/woollen sweater etc. Camera
Jump start your Adventure